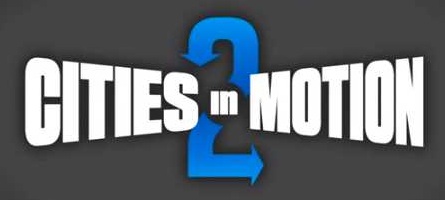 Cities in Motion 2 is now out! How excited are you?! Well you better be, so stop playing Cities in Motion right this instant and get on board with even more dynamic cities, a city map editor, a more varied transit system and co-operative and competitive multiplayer!
Expanding on the original, many fans will be thrilled with the inclusion of player-managed timetabling, dedicated bus lanes and more vehicle and design options than ever before! Just think of the possibilities!
If you did not delve into Cities in Motion, its successor is following closely with the same award winning formula; giving players famous cities that are in dire need of efficient, effective and affordable public transportation systems that will need to be guided with the growth of the city, as well as efficiently maintained to stay up to date.
If you're a little scared of barging into such a fantastic strategy with no prior knowledge fear not, because members of the Paradox team are on hand tonight in a live stream along with the producer of the game. On the stream they will be showing off the unique aspects of the game, as well as walk through the basics, and answer any burning questions that the community may have. If you're interested in becoming a transit mogul, join in the stream on the Paradox Interactive Official TwitchTV channel on April 3rd 7pm GMT for an insight into the game.
Cities in Motion 2 is available now for a mere £14.99, there's not a more competent transit simulation out there, so get your hands on it, and get ready to be impressed!