If you were a fan of Airport Firefighter Simulator then be prepared for more of the same in this new game from VIS and Excalibur Publishing... The question is, is that a good or a bad thing. Either way, the sandbox career-orientated obscure firefighter simulator returns in Chemical Spillage Simulator.
For those that played Airport Firefighter you'll be elated to know that the very creepy crew models and uncomfortably flaunting animations return. A similar tutorial is also present that succeeds in completely confusing you to the actual locations of your familiar areas, its no worry really, because your main areas of focus will be the vehicle depot and the new vehicle maintenance bay, it would surely make a little more sense to place the rooms you would use in a general vicinity, or at the very least provide you with a map, we were a little disappointed to see all of these issues make a return.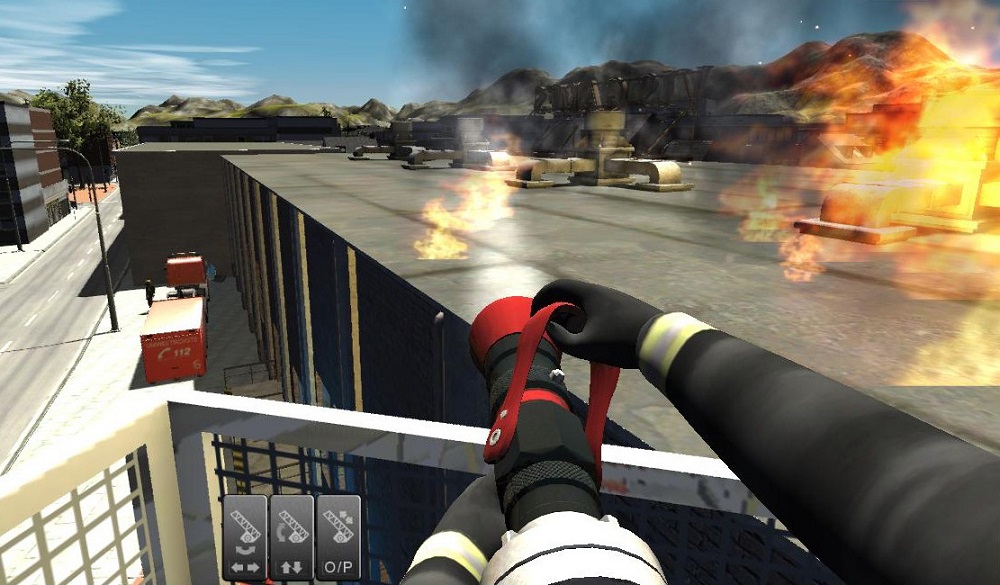 As a fireman candidate thankfully you won't have the mundane task of checking for holes in fences, as Chemical Spillage Simulator puts you in a town that must be full of the most accident prone, un-environmentally friendly inhabitants from all around, which is surprising because the small town actually looks quite nice. As a rookie you'll earn your pittance with small fires; benches, bags of rubbish, metal telephone exchanges... It is a little confusing how most of them happen, but they can all be remedied with a squirt of your trusty fire extinguisher, don't worry though, it doesn't get old too quick, because after at least two shifts you will have ranked up.
Even so, you won't simply be dealing with standard fires, and you'll get called out for the occasional chemical spillage, where you must utilise your little robot buddy, and send him out to hazardous materials in order to gain a sample that you can analyse in the van, though we'll let you in on a little secret, as a fireman candidate you won't be discovering more than barrels of waste oil, but as you climb up the ranks, your jobs will become more and more dangerous with toxic waste, large scale fires and those that start from a dangerous origin.
The maintenance bay is perhaps the most interesting new aspect of the game on top of its slightly related predecessor, and you'll often find yourself driving through dirty muddy fields to get to the odd fire and chemical spillage, as you'd imagine you'll find your vehicle picks up a lot of dirt, and a clean vehicle is the sign of a good fireman, so you must be sure to keep your pride and joy squeaky clean using the pressure hoses supploed, and ensure that it's always present in fully working order.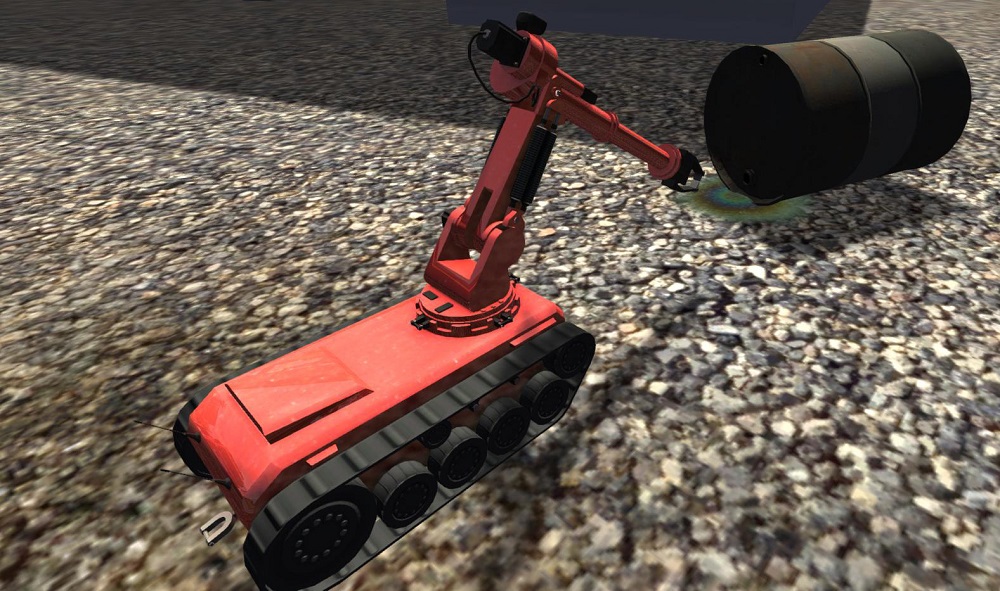 The game puts you on call through 24 hour shifts, you may do as you wish whilst work is quiet, but as soon as a call comes in you must hop to your designated vehicle and respond within the allotted three minutes, its pretty fast paced, though thankfully from the station you can reach most destinations in this time frame, possibly because AI traffic has no collision, and the police don't seem to give a damn about dangerous driving, which is a bit poor compared to similar vehicular simulators.
Each call out that you successfully tackle will reward you points that scale on the size of your call-out, get enough points and you'll rank up, in some cases this means the use of a new, and larger vehicle to undertake the increasingly difficult jobs, after all, you'd have trouble taking out a warehouse fire when you're stuck with the fire extinguisher from the Florian 1. Be warned though, if you're too reckless, and manage to roll your vehicle or even think to enter a hazardous building without the correct protection you'll find yourself penalised with the ultimate disgrace of a demotion, this makes a nice change of pace for most simulators that don't really mind if you roll your vehicle every five minutes!
For those that are hoping for break-neck, intense simulation driving, unfortunately you're going to have to look elsewhere, similar to their other title, Chemical Spillage Simulator provides standard arcade style driving, with what appears to be power steering of the future! Be wary though, just because it feels like you're playing Grand Theft Auto doesn't mean your vehicle is expendable, turn it over, and as we've said you'll find yourself in a spot of trouble!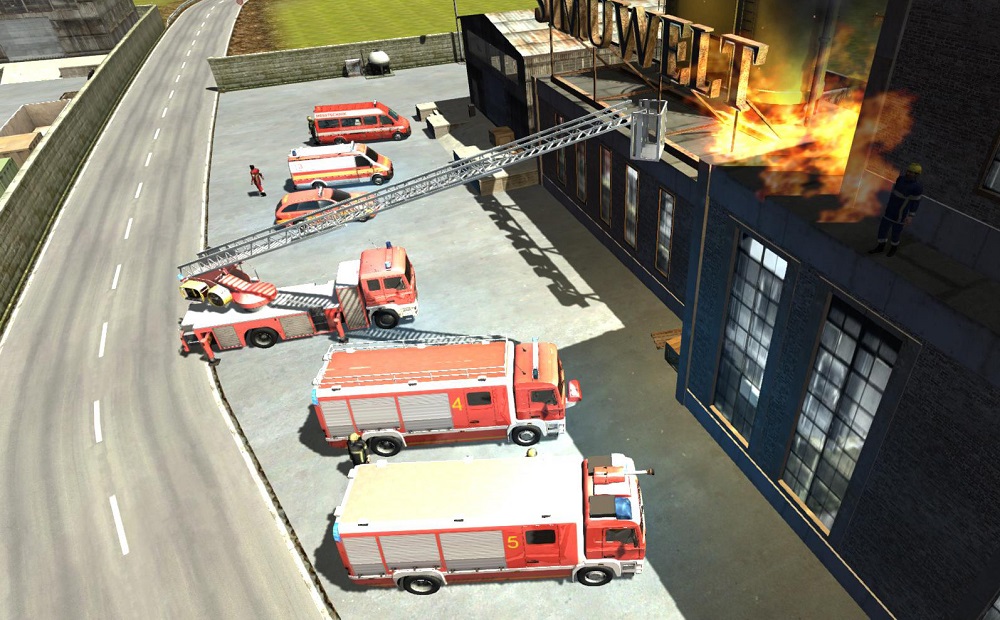 With a town large enough to get lost driving around, the responsibility of keeping your vehicle ship-shape and a small robot that samples potential toxic waste, Chemical Spillage Simulator is a pretty interesting sim, however like all, they wont be for everyone, for all its dodgy animations, and obscure ideas, its oddly hypnotic music, arcade racing and tense fire-fighting situations more than make up.

Chemical Spillage Simulator is out now for the SRP of £24.99 for Windows PC from all good online retailers and stores that still stock wonderful PC games.