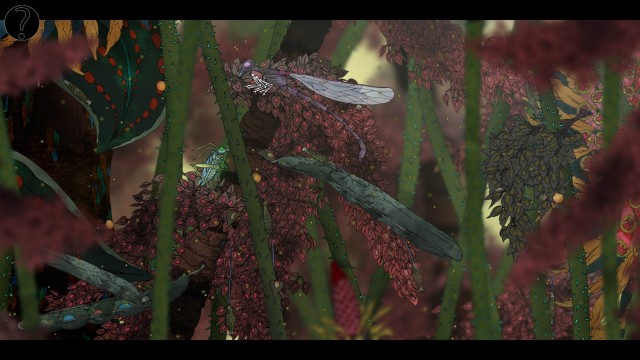 Micro Macro; a small team based in Leamington Spa a few days ago launched a public alpha of their beautiful, upcoming point and click adventure game; Morphopolis. With the announcement of Journey of a Roach and now Morphopolis we just can't get enough of these insect based games.
The unique art style of the game which feels more akin to illustrative work instead of video games uses intricate line drawings and ink wash techniques, drawing on the colouring styles reminiscent of posters of the 60s and 70s. You really need to watch the trailer to see the vivid colours and art style for yourself. The game itself can be likened to the gameplay found in Tiny Bang Story, a puzzle based game with a hint of hidden object solving here and there.
Morphopolis is currently up for Steam Greenlight and you can vote for it here, but as well as that they're planning on releasing it simultaneously across eight platforms including: Windows, Macintosh, Linux, Android, iOS, Windows Phone 8, Blackberry and Kindle Fire later this year. If the game interests you as well you can check out how to join their public beta on their website.