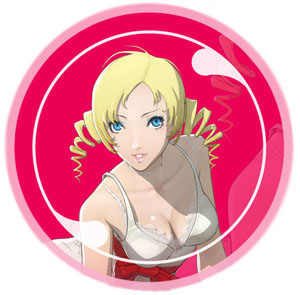 Those eager Catherine fans out there should now know that Deep Silver have announced the release date for their upcoming Atlus release, Catherine. Just in time for Valentine 's Day, it is set for release on February 10th.
After Deep Silver announced the European release back in July, and scheduled for a release this year I was ecstatic, however Catherine was then pushed back to the start of 2012. At least now there is a solid date to encourage everyone to get their Stray Sheep pre-orders in now in case they sell out!
Catherine is a game of strategical puzzles that are padded out with long in-depth cutscenes, dialogue moments and the casual ideals of walking around a bar. However don't think just because it's a puzzle game it'll be a walk in the park, be prepared for steadily increasingly difficult puzzles to cause swearing and the thought of quitting.
Catherine certainly is different to your average game, but if you're up for a challenge and a fan of fast-paced puzzle games you should definitely consider picking it up in February.
Catherine will be available on Playstation 3 and Xbox 360 from February 10th 2012, from all the usual websites and of course in your local high-street stores. Currently Shopto.net are one of the only stores to have the Stray Sheep edition available for pre-order.