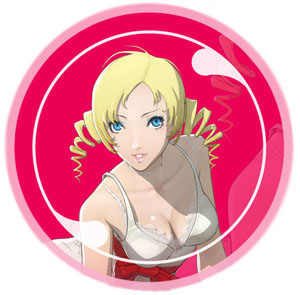 Following on from my lack of talking about Catherine after getting my Japanese copy back in February, and with it being available in North America. Deep Silver have announced some exciting news of a publishing agreement with Atlus to release Catherine in all PAL territories.
Catherine takes place in a small neighbourhood where bizarre deaths of young men who happen to die in their sleep have been occurring. While all this is afoot you jump into the story of 32 year old Vincent who is being pressured into the ideas of marriage with his long-time girlfriend Katherine. However strange things start to happen and you're left questioning exactly what is going on.
Klemens Kundratitz, CEO of Deep Silver has a few words which he wishes to say on the matter.
"We are very proud to be able to publish Catherine in all PAL territories as a Deep Silver game", says Klemens Kundratitz, CEO of Deep Silver. "Catherine is something new, fresh and exciting; unlike anything else in the gaming world — a unique mixture of genres. This agreement proves once again that games published under the Deep Silver label are not 'more of the same', 'run of the mill' productions."
Shinichi Suzuki President and CEO of Atlus is also extremely happy with this agreement to publish the game.
"ATLUS is very pleased to collaborate with an experienced, passionate publisher like Deep Silver for the release of Catherine in Europe," stated Shinichi Suzuki, President and CEO of ATLUS/Index Digital Media, Inc.. "Like us, they are dedicated to releasing interesting, unique entertainment content for their fans. They share our belief that Catherine's unprecedented exploration of the psychology and horrors of commitment and relationships, its breath-taking visual design, and its frantic action-adventure/puzzle gameplay make for a thought-provoking, entertaining experience that cannot be missed."
Catherine is a game of strategical puzzles that are padded out with long in-depth cutscenes, dialogue moments and the casual ideals of walking around a bar. However don't think just because it's a puzzle game it'll be a walk in the park, be prepared for steadily increasingly difficult puzzles to cause swearing and the thought of quitting.
That said I thoroughly enjoyed playing it in Japanese and am awaiting my American copy of the game in the post so I can finally understand every aspect of the game. Gamercast will definitely be supporting the UK release of this title.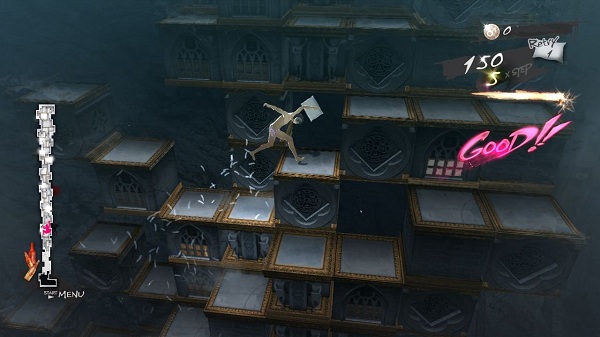 Deep Silver are set to fully localise the text in Catherine to French, Italian, German and Spanish, however the spoken dialogue we imagine will stay the same as the North American release. Although I'm sure that there are fans out there who would like the choice between English or Japanese dialogue.
Catherine is set for release on Xbox 360 and Playstation 3, no release date or even release window have been announced yet but we hope it's soon.