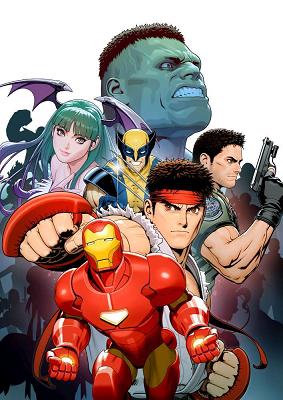 Media from around the world attended Captivate 2010; Capcom's yearly showcase that gives press an early look at new titles and content, on show this year was an exceptionally huge announcement as well as some relatively small ones relating to DLC, here's our summarisation of what was announced;
After a decade of waiting, Capcom has pleased fans across the world with their announcement of Marvel vs. Capcom 3: Fate of Two Worlds which hits Xbox 360 and PS3 in spring 2011.
Okamiden, a sequel to Okami will be released on the Nintendo DS sometime in 2011. We have more information on this exciting title here.
Bionic Commando Rearmed will be given a sequel as Nathan Spencer returns as the bionic elite soldier to thwart the plans of General Sabio as he teeters on the brink of launching a deadly missile attack, Nathan's abilities have been greatly upgraded and he will finally jump! Bionic Commando Rearmed 2 will be headed to Xbox Live and PSN in the first quarter of 2011.
One rather obscure game announcement was Sengoku Basara: Samurai Heroes, which is from the Basara series, which only one title has seen release outside of Japan as Devil Kings, Samurai Heroes will be an action-packed tale set during the Sengoku Era and the classic battle of Sekigahara, players will be required to train up a set of samurai warriors with a host of fighting skills so that they may battle against their opponents by the hundreds, we should be seeing Sengoku Basara: Samurai Heroes outside of Japan with a release date waiting to be announced.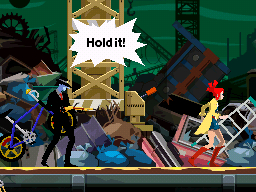 Quite an interesting new title is Ghost Trick Phantom Detective for the Nintendo DS; created by Shu Takumi the original director of Ace Attorney. Players take control of Sissel; a murder victim that in ghost form has found he has the ability to possess and manipulate objects, however he's lost his memories, and so will need to use his newfound powers to find out the mysterious circumstances surrounding his death, Ghost Trick should be released in Europe and North American in Winter 2010.
More details have been unveiled on the Dead Rising 2 Prologue: Case Zero which is being released exclusively on Xbox Live ahead of the game's launch, it will give fans the chance to experience the new elements of Dead Rising 2, and introduce Chuck Greene as he and his daughter find themselves trapped in the desert town of Small Creek which has been overrun by zombies. Case Zero will be set two years after the incident at Willamette, and three years before the action of Dead Rising 2, coincidentally Dead Rising 2 has been confirmed to come with a co-op mode, allowing players to invite their friends to partner up and take on the zombie hoards when it is released throughout Europe on September 3rd 2010.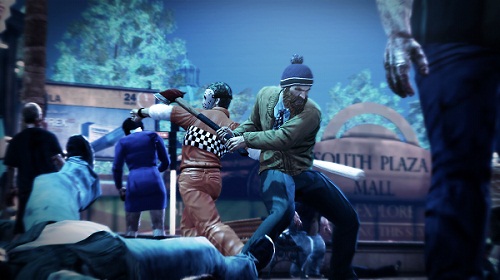 Some free DLC was also announced for Super Street Fighter IV, a Tournament Mode that will see top players competing for control of a persistent championship title that will literally prove that you are the best in the world, which will be available June 15th, there will also be downloadable costume packs from the launch of the game on April 30th 2010, for both Xbox 360 and PS3, featuring costumes for Hakan, Makoto, Guy, Dudley and Dee Jay.
Lost Planet 2 is set to have a map pack available on launch to download from Xbox Live and PSN with two maps; Helix and Back to the Island; one an underwater mining facility, the other an island with wide open spaces and compact interiors.
The first free update for MotoGP 09/10 will include the Silverstone circuit, as we have mentioned before, MotoGP 09/10 includes all the tracks and racers from the 2009 season, and through downloadble updates, the 2010 season will unfold.
We're excited about the announcement of Marvel vs. Capcom 3, as well as Ghost Trick Phantom Detective and Okamiden, however any news from Capcom is usually pretty amazing, now who can't wait to play Dead Rising 2 co-op eh?