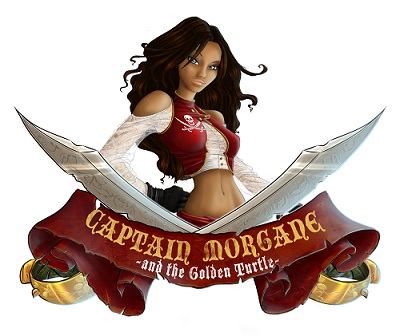 There's a new adventure game on the horizon and it's got a pretty big name in the adventure game genre to it; Captain Morgane and the Golden Turtle is an adventure game about an 8-year-girl living in the 17th Century Caribbean who grows up to be a famous pirate, some might know her from So Blonde, of course Captain Morgane is the brain child of renowned adventure game writer Steve Ince.
The game gives Steve a chance to revisit the character Captain Morgane that featured in his most recent game, however don't go thinking that this is So Blonde 2, it focuses on a very different situation and story that develops from her childhood and onto a voyage of discovery.
We've no reason to think anything but highly of Steve Ince, whose previous work includes Beneath a Steel Sky, the Broken Sword series, In Cold Blood and So Blonde, so it will be brilliant to see yet another game from this adventure gaming legend.
Both the PC and the PS3 version boasts 1080p graphics, fantastic for an adventure game where investigating your surrounding environment is essential to solving puzzles, and far is it from the extremely low-res games that Steve Ince is remembered most fondly for. With the promise of puzzles, humour and some great adventure gaming, we can't wait to see Captain Morgane and the Golden Turtle when it is released during Q4 2011 on the Playstation 3 (with Move support), PC, Wii and DS.