A new simulator is on the horizon, and its going to take you to the beautiful city by the bay, will you take the challenge of transporting tourists and communters on the shores of the Pacific Ocean?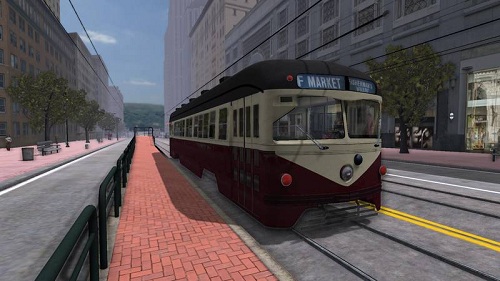 In Bus & Cable Car Simulator you can operate the iconic cable and streetcars that cover the city of San Francisco. From the makers of World of Subways London Underground we can expect to experience the carefully recreated tracks that criss-cross the city for miles.
Alternatively there is the articulated electric trolley buses, or your traditional diesel buses to commandeer. With 16 vehicles to drive, each have their own unique handling style and custom cabs, so your driving skills will be put to the test. With the added vehicle management, similar to Bus Simulator 2, you will need to keep a careful eye on your fleet; replacing worn components and maintaining your vehicle so that you can keep to your timetable.
We and a lot of our readers absolutely loved Bus Simulator 2, so here's hoping a relocation to San Francisco can keep the love going, and there might be no dynamic loading? Just a small ask! Bus and Cable Car Simulator - San Francisco should be seeing release September 9th for Windows.