One game that everyone should be looking forward to is Brothers — A Tale of Two Sons; a new puzzle-based story from Starbreeze Studios following two brothers on an epic fairy-tale journey from Swedish film director Josef Fares. Some new screenshots were recently released for the game that show off the beautiful varied locations in this emotionally-driven adventure.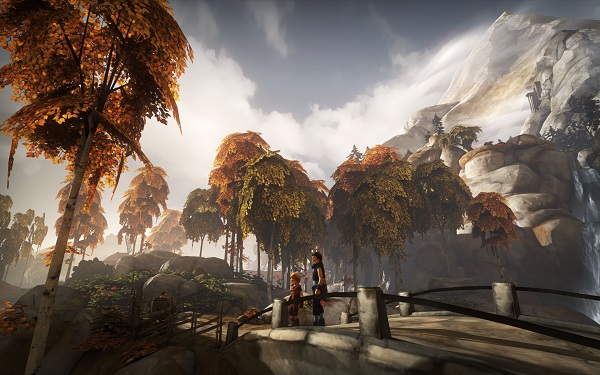 In Brothers — A Tale of Two Sons players must guide both brothers as they search for the fabled 'Water of Life' so that they may bring it back home to cure their ailing father. Each brother has his own strengths and weaknesses that must be combined if they wish to survive, what makes this game different to the Fables of the world is that each brother is controlled with each thumbstick.
Now this won't overcomplicate the game, the mechanics have been kept simple enough to enable players to control both brothers one at a time to full enjoy the in-depth and imaginative world that they must venture through. In fact, check out this walkthrough trailer to see why we're excited for this charming game.
Brothers — A Tale of Two Sons is scheduled for a release during Spring 2013 on the Xbox Live Arcade, Playstation Network and Windows PC.