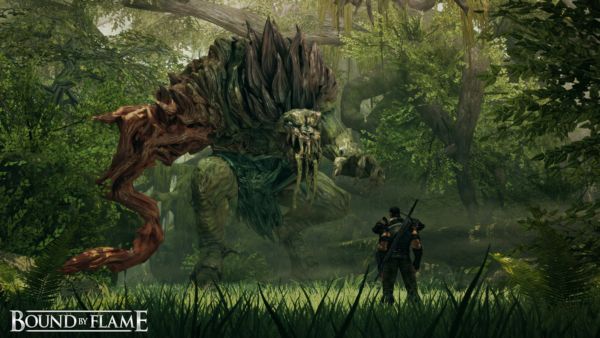 Despite them already working on the upcoming science fiction tale Mars War Logs, Spiders Studio's team are hard at work on another project; Bound by Flame! Having been in development for a few months now, Bound by Flame has a much larger scope than War Logs and is targeted for a full retail release on Windows PC, Playstation 3 and Xbox 360.
Bound by Flame is an action/roleplaying game that puts you in the shoes of a mercenary possessed by a flame demon in a dark and ambitious fantasy universe where you have the choice between taking the powers offered by this unwitting evil, or rejecting the demonic influence and develop heroic talents instead.
With most players taking the moral ground in the situations that popular games take, they'll have to think twice in Bound by Flame, as the dangers and enemies will become increasingly terrifying and fearsome, so temptation to take the dark powers may be the choice between life and death.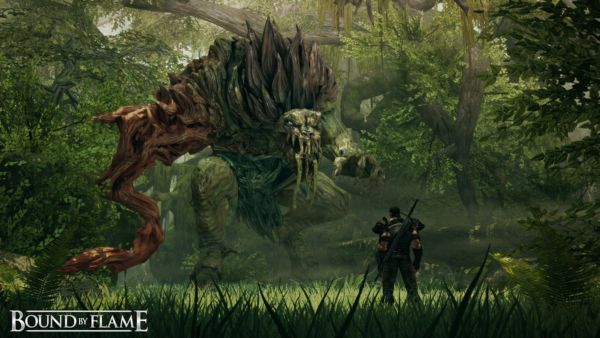 Your mercenary will start their journey with the basics of combat, fire magic and assassination that can be improved with experience in dynamic real-time battles. Throughout your quest choices made by the player and the influence of the demon will have an affect with chapters offering different scenarios and experiences based on the way you play.
With full customisation including the players look, Bound by Flame also includes a comprehensive crafting system that will allow players to create and improve their armour and weapons, which is a necessity when you see the likes of the terrifying Swamp Beast, not to mention Shadow Dragons, Liches, Ice Creatures, you name it, the question is, can you do it alone or will you have to succumb to the allure of the demon's power?
Bound by Flame is scheduled for a release on Windows PC, Playstation 3 and Xbox 360 towards the end of 2013, we can't wait to see more of it.