Those as excited about The Book of Unwritten Tales as much as we are will be happy to hear that Lace Mamba Global has released a demo featuring 3 hours of gameplay for you hungry adventure gamers out there!
The demo gives players the first glimpse of the English language version of the critically acclaimed German title, and features a large part of the 2nd chapter of the game. Players will take control of the gnome Wilbur Weathervane who is on his way to take a magical ring to the human town of Seastone and meet up with the Arch Mage of the humans. You are tasked with solving three difficult assignments in order to get accepted as a student at Master Marcus' magical school and earn his mage diploma.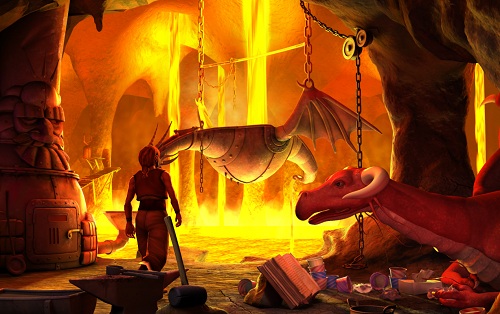 The demo is available now to download from the official website, and if it takes your fancy, The Book of Unwritten Tales is set to be released October 28th 2011 in the UK and Ireland.