Codemasters have confirmed Bodycount as a new IP in production at their studio in Guildford, Surrey. Hailed as the first-person shooter set to re-define the genre. The team is being led by Creative Director Stuart Black (Designer of Black, 2006) who is overseeing the development on Xbox 360 and PS3.
Bodycount is being developed using the EGO Game Technology Platform, which will allow the designers at Codemasters to create cutting edge graphics, as well as powerful AI and advanced physics systems. EGO is the engine that they used to make Operation Flashpoint: Dragon Rising, the upcoming F1 2010 and the Colin McRae Dirt series.
Executive Producer Tom Gillo promises great things of Bodycount with, "jaw-dropping devastation", and described it as a, "sensory overload of action."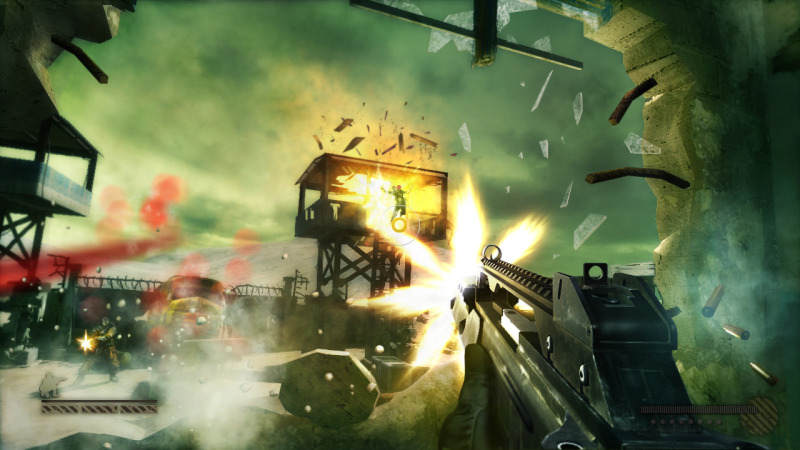 Bodycount is set to boast a wide selection of contemporary weapons that, coupled with Codemaster's new shredding tech, will blow your mind away with a different kind of gameplay, where no one player or enemy is safe, and the environment simply acts as a canvas for destruction, constantly changing dependant on the amount of bullets you dispense.
Bodycount will be one of the first internally produced IP's that the Guildford studio has worked on in years. But Gavin Cheshire, Vice President of Codemasters asserts that Bodycount will "deliver a fresh FPS experience powered by intense combat, compelling narrative, advanced AI and engaging online multiplayer game modes."
You can find out more on Bodycount in this month's Official Playstation Magazine that will be running a feature on its announcement, this will be on sale March 16th
You can look forwards to its release during the first quarter of 2011, because explosive environments are always fun!