Any of our readers will know that a series the whole Gamercast crew love is Relentless Software's Blue Toad Murder Files series of games.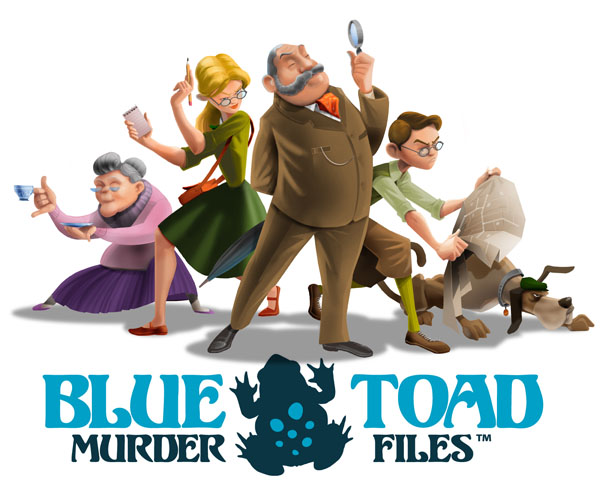 The games take place in the quintessentially English village of Little Riddle where murder is in the air. As one of the famous Blue Toad detectives you have the chance to solve puzzles, interrogate suspects, and use your wit to solve the crime and identify the murderer. Was it the suspicious jeweller, the sneaky librarian or the iffy doctor, all will be revealed at the end of each episode of the Blue Toad Murder Files. For any that are now interested in the sound of the games you can check out Gamercast's review here.
Those lucky people who haven't already purchased the games now have the chance to pick up the Blue Toad Murder Files (virtual) box set which you can now pick off the PSN store (July in North America) for a mere £17.99 ($26.99).
To celebrate the launch of the box set, for a limited time you can also pick up the first episode of the Blue Toad Murder files for 99p ($1.49). While also if you like what you see you then get the price of the first episode knocked off the price of the box set when you buy it (this also applies to anyone who have bought episode one in the past).
Gamercast highly recommend the Blue Toad Murder Files, so what are you waiting for? Go spend a pound on the PSN store and see what you think. We recommend playing with others and have a love of logical puzzles and murder mysteries also.