Awesome news for you XBLA and PSN gamers out there feasting on titles and looking for a new game to sink your teeth into! BloodRayne: Betrayal, the stylistic 2D platformer from animation gods WayForward is permanently dropping in price!
Crazy isn't it! BloodRayne: Betrayal is now 800 Microsoft Points and $9.99 on PSN, it's the game your brain knows you want to play because it's one of the truly challenging titles available on your digital gaming space alongside the ridiculous Rocket Knight!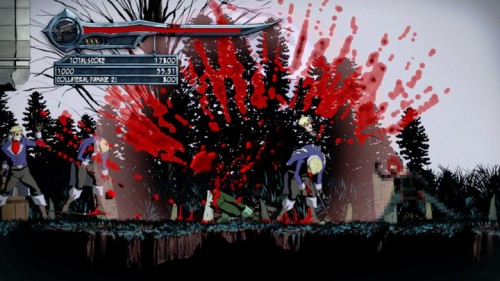 Blending old school platforming with satisfying and vampire slashing bloodshed, it delivers over the top stylish action with Rayne; sexy dhampir from that series of games that some people would rather forget. With one last mission from the Brimstone Society can you get her to her target and take out the endless, fiendish horde? Trust me, it's not going to be an easy ride!
BloodRayne: Betrayal is available now for the new low price of 800 Microsoft Points and $9.99 from the Xbox Live Arcade and PSN respectively, go on, you deserve a challenge for once.