With Blacklight: Tango Down, developers Zombie Studios are raising the bar for downloadable games by giving players the kind of experience that they would traditionally find in AAA retail games. So it's no surprise that they have just recently announced that it will be including a cooperative mode, which they feel is critical to the multiplayer experience that gamers now expect, and what it will deliver will be both fun and dramatic, making it the most fully featured downloadable-only shooter available.
As well as the cooperative mode, Blacklight: Tango Down will deliver exciting multiplayer action with numerous gameplay modes including; Deathmatch, Team Deathmatch, and Control Point, and other modes that will be announced in the build up to the launch. It hopes to set itself apart with its deep customisation that allows players to alter and upgrade their character through experience gained on the battlefield in a similar way to Call of Duty Modern Warfare 2.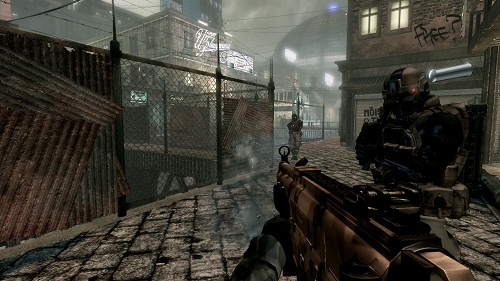 Blacklight: Tango Down is a multiplayer-focused fast paced first person shooter in a fictional universe called Blacklight in a near-future setting brought to life with old-world architecture that will appear both futuristically alien and hauntingly familiar and will be available exclusively through digital download for around $15 in Summer 2010, on Xbox Live Arcade, Playstation Network Store and Windows PC.