Black Knight Sword the final collaborative game between Hungarian studio Digital Reality and Suda 51's Grasshopper Manufacture is so close to release you can taste it, and the two have confirmed a release for the game on the Xbox Live Arcade that is a little closer than you might expect.
In a kingdom under the tyrannical rule of an evil Princess, it is up to the Black Knight to put the Dark Princess in her place; led by the sword fairy through a world of eye-catching environments and curious creatures he must put a stop to the cause of the nightmarish tragedy that has befallen his kingdom, and in impeccable style too.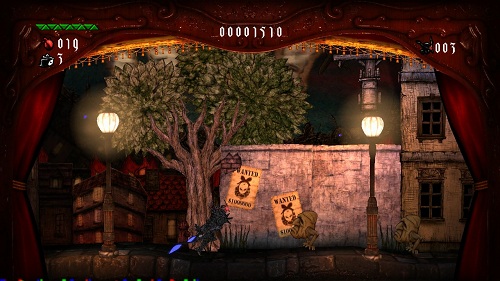 In Black Knight Sword the classic fairytale takes a spin on its head in an adventure that takes The Black Knight through an extraordinary journey against the creatures of the night, and ever since its first trailer we've been patiently awaiting the game. Black Knight Sword is set for a release December 12th on the Xbox Live Arcade, unfortunately this has not yet been confirmed if this is worldwide release or simply American.