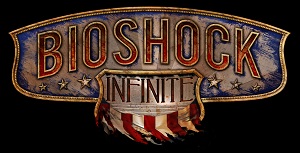 So BioShock 2 came out back in February thanks to 2K Marin, and the original BioShock back in August 2007 which was developed by Irrational games. Three years on Irrational Games have taken back their name and are now developing BioShock Infinite.
BioShock Infinite is set before the two previous BioShock titles in 1912, 48 years prior to the first BioShock, and you will no longer find yourself in the confines of Rapture as development of the underwater city was only finished in 1951. Players are placed into the immense city in the sky known as Columbia, a floating symbol of American ideals and the ultra-nationalism of the overly patriotic American.
"But when it came to begin work on BioShock Infinite," said Ken Levine, creative director of Irrational Games, "we only had one rule: No sacred cows. This game is both true to what people love about the series and unafraid to question every assumption." Levine continued, "In order to explore the floating city of Columbia, we needed an entirely new engine. To bring Elizabeth to life, we had to build brand-new animation and AI systems. To create wide-ranging indoor and outdoor firefights at 30,000 feet, we had to rethink, rebuild and expand the BioShock arsenal. The only thing gamers can be certain of is this: the rules of the BioShock universe are about to change."
You assume the role of a Pinkerton agent known as Booker DeWitt who was sent to Columbia to rescue a girl called Elizabeth, who had been imprisoned in the city since she was a child. Also Elizabeth is said to have special abilities which augment Brooker, we're unsure on what specific abilities these are but it seems like she can slow down time, we can't wait to find out what other augmentations are available in the game. There are promises of combat indoors and outdoors, so we look forward to seeing if there's a chance to fall to your death like Brooker does in the trailer.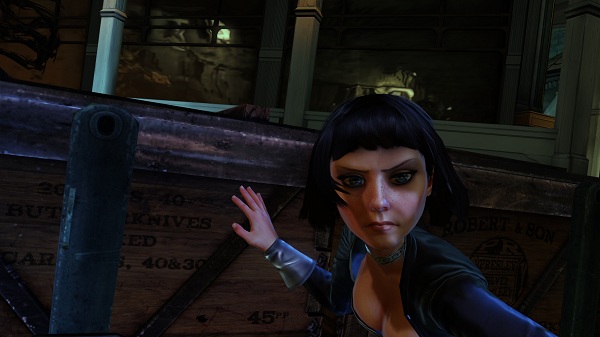 BioShock Infinite is planned for release at some point during 2012 on the Xbox 360, Playstation 3 and Windows, although sadly the Windows version isn't currently down as being Games for Windows Live, which means no achievements for pc gamers, however we will let this pass as we cannot wait for the newest installment to this series.