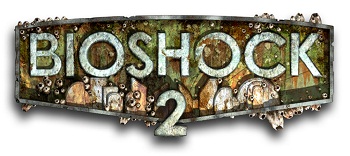 Following the Bioshock 2 DLC The Protector Trials, which came out only a few days ago, 2K Games have now announced the first piece of story-driven single-player DLC which also happens to be the final piece of the Bioshock 2 DLC in development.
Minerva's Den is an all new separate story, putting the player in control of a brand new character who has chosen to team together with Brigid Tenenbaum, to try and remove an evil dictator's hold. Minerva's Den is a whole new district to Rapture containing new weapons and plasmids, more dangerous Splicers, harder security bots and even a new variation of Big Daddy.
"Minerva's Den is a substantial addition that will give players more of what they're looking for: more story, more narrative, more gameplay and more of Rapture," said Christoph Hartmann, president of 2K. "The core team has created an exciting product that further enhances the mystery and allure of the world of Rapture. Minerva's Den will be a fitting conclusion to the Bioshock 2 saga."
Hopefully with Minerva's Den being the final piece of DLC, 2K Marin will end it off with a bang, creating something that won't be forgotten, as of course this will be the first piece of story-driven DLC for the Bioshock series as well as the final for now.
Minerva's Den is set to come out this fall on Xbox 360, PS3 and Windows with no current confirmed date or price as of yet. I honestly cannot wait, as Bioshock 2 ended too quickly in my eyes, and I can't wait to delve back into Rapture and I'm sure others feel the same.