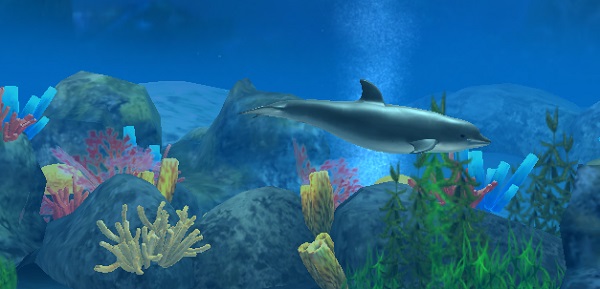 Veteran game designer Ed Annunziata has launched a Kickstarter campaign for his latest project The Big Blue, you may not have heard of his name before, but you will know his most well-known creation; Ecco the Dolphin! The Big Blue hopes to take the next step for undersea adventure games and will marry classic questing, exploration, and action puzzle-based gameplay with current technologies, social mechanics and a beautifully mysterious and emotional atmosphere that many remember Ecco to this day for.
Annunziata is not the only member of the Ecco team on board however, and he will be collaborating with key members of the original team; programmer Laszlo Szenttornyai and composer Spencer Nilsen to create a bigger and better undersea game that will take advantage of the advancements in today's platforms.
Set 1 million years in the future, The Big Blue follows the extinction of the human race, and has a backstory rooted in the Gaia theory that the Earth is a giant living organism and will deal with themes of climate change, mass extinction, evolution and biogenesis as the mass cetacean population —that's dolphins, porpoise and whales to you and me- rise to power and bring new creatures into being with their 'life songs'.
Everything in the game is reactive and controllable hoping to give the game a hyper-realistic feeling that results in a world that is both beautiful and terrifying. Built in the Unity 3D engine, the Big Blue will initially be playable on PC, Mac, iOS and Android devices and is hoping for its release to fall on Earth Day 2014.
Playchemy are seeking $665,000 to support the development of the game, and have already planned a few stretch goals if they make their target, allowing cooperative multiplayer and even making the game an MMO, and with pledges ranging from $10 to $10k there's a chance for even the tightest of Ecco fans to lend a hand. You can even give the prototype a go.
The Big Blue Kickstarter campaign ends April 29th 2013, if you want to see what is likely to be a beautifully explorative underwater adventure, pledge away!