A new horror adventure game is on the way from Iceberg Interactive; in Baron Wittard: Nemesis of Ragnarok, players will investigate the abandoned 'pleasure dome'; Utopia which was the life work of the eccentric architect Baron Wittard, however Utopia never reached its grand opening.

With a camera and a torch, you will face lurking horrors in the desolate ruins of Utopia as you search to find out what dark secrets the Baron had kept from the world. Featuring 1000 apartments, a shopping mall, offices and leisure facilities 'Utopia' was the fantastic city under one roof, however 2 years after the great Utopia was supposed to open a chain of mysterious events have left it abandoned and silent. With people going missing and scathing rumours toward Baron Wittard it's up to you to find what malevolence is lurking in his city.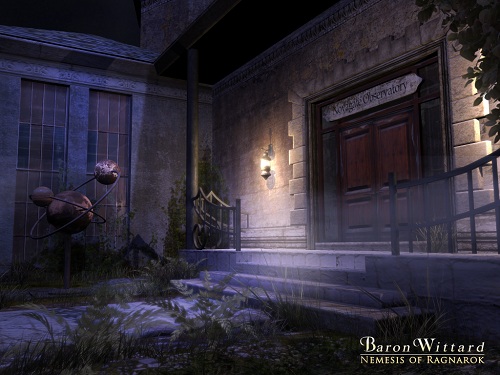 "Baron Wittard is an adventure game for fans of the classic point and click puzzlers," says Alan Thorn of Wax Lyrical Games. "It features three classic ingredients: it offers the player a mystery to solve, gives them an expansive and colourful environment to explore, and populates that environment with all kinds of brain-teasers and surprises".

Baron Wittard features non-linear gameplay that allows you to explore the massive Utopia at your own pace, in an immersive first person perspective you will be able to experience the urban decay of a city in great detail as you use your wits to search for clues and solve puzzles.

Baron Wittard: Nemesis of Ragnarok will be available Spring 2011 for Windows. For more information you can visit the official website. Expect to see more on here about the solitary exploration game soon.