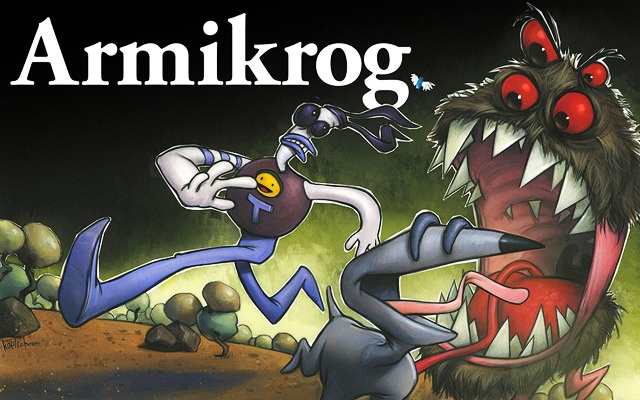 Recently a new Kickstarter launched, but it's not just any old Kickstarter project, it's a brand new adventure game being developed by Doug TenNapel and Pencil Test Studios.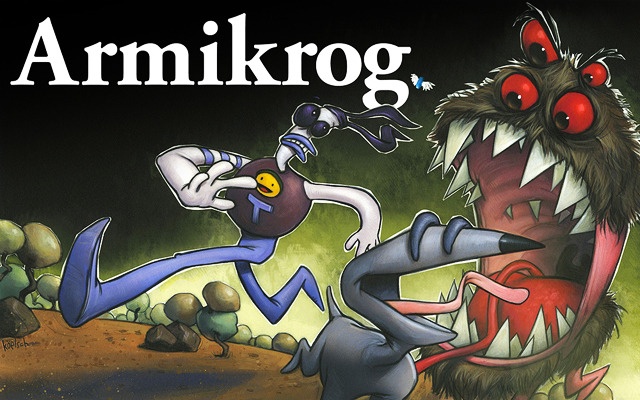 For those out there that don't know what I'm talking about, back in 1996 Doug TenNapel and the guys at Pencil Test Studios (who used to work for The Neverhood, Inc.) developed an interesting claymation point and click adventure game, and now they're doing it again.

Armikrog follows the story of a space explorer called Tommynaut who is in the company of his blind alien, talking dog known as Beak-Beak. As you can see from the intro below they crash land on an unknown planet and from that point onwards the adventure begins.



Following on from the style of The Neverhood, Armikrog is once again a point and click adventure game that features characteristics that can be best associated with Doug TenNapel's style including; quirky characters, stunning animations and of course brilliant little puzzles.

Not only are the original team assembling for this new game, but they've gotten in contact with Terry S. Taylor who was the original composer for The Neverhood, bring the crazy yet amazing sound of music that he creates back to the game. On the subject of audio they've also confirmed some of the voice talent of Armikrog which features; Michael J. Nelson, Veronica Belmont, Jon Heder, Rob Paulsen and Scott Kurtz.

Of course a Claymation stop-motion animation game isn't generally on the top of everyone's wishlist, but is definitely there for some, which is exactly why a Kickstarter is most suited to a game like Armikrog. Meaning a game that publishers would generally stay well away from could potentially get a release to back the costly methods that are involved with making this game.

The pledges themselves range from digital copies, to collector's editions all the way up to production puppets and stop-motion master classes, allowing a wide range of choices for fans while also a large collection of different prices for the passers-by or the dedicated fans dependant on how much you would like to see this game released.

You can check out the Kickstarter for Armikrog and see if you'd like to pledge any of your money towards the project. They've still got 20 days left and need to raise at least another $440,000 dollars so make sure to give it a little love so this brilliant Kickstarter could have a chance to live.