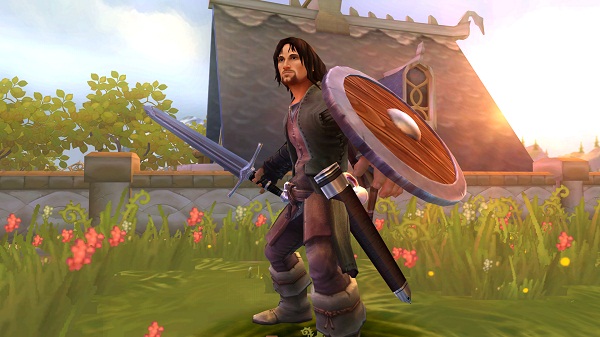 After the announcement of the new Playstation Move Warner Bros. Interactive have also announced that The Lord of the Rings: Aragorn's Quest will feature full support for Playstation's Move system, and will be shipping Autumn 2010 for the PS3, PS2, PSP, Wii and NDS.
The Playstation 3 version will be featuring high-quality graphics and gameplay created especially for the new Playstation Move, utilising its precise intuitive motion-controlled gameplay for weapon strikes in the game.
Also exclusive to both the Wii and PS3 versions of the game will be a two-player motion controlled co-op featuring Gandalf, so that you can fight side-by-side in battle.
The Lord of the Rings: Aragorn's Quest is being developed on the PS3, PS2, PSP and NDS by TT Fusion while the Wii version of the game is being developed by Headstrong Games