Well it's been, and quite thankfully its gone; April Fool's day gets bigger and bigger each year with the gaming community, and it's somewhat enjoyable seeing what websites and companies dream up to fool gullible gamers.
Gamercast's host Paul has achieved many a successful April Fool's prank in the past, the best covering Sony's choice to stop production of the Playstation 3, in favour of the PS2's larger success. Another great was that Bethesda; the company behind The Elder Scrolls titles and the recent Fallout 3, had been acquired by EA, who were going to make a few changes to the then unreleased Oblivions; the reception of this was fantastic with much outcry.
2010 saw some of the usual pranks; Blizzard had done a few, one of their best being a Diablo Deckard Cain GPS voice, available for download and use with Sat Navs.
Another that stood out, was the Dutch gaming website; Game Kings pulled a rather crafty prank, claiming that Microsoft were releasing a new Slim Xbox 360, of course using the official HD-Drive as a fake console, quite clever.
Sid Meier's company Firaxis did quite a humorous joke on an inclusion to the newest Civilization V, claiming that you could use extreme diplomacy to settle issues pitting leaders against each other in a fighting arena.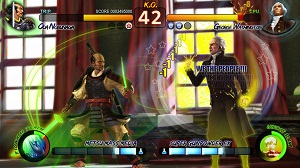 Gaming retailer Gamestation also pulled a rather clever experiment on consumers on April 1st to see who was paying attention; by adding into the terms and conditions an extra clause that signed over the consumer's "immortal soul" as part of the transaction, buyers were given the option to opt out with a tick box, and instead recieve a £5 discount voucher and entry into a competition. Gamestation have confirmed that a record 7,500 people unknowingly signed away their souls!
Gamercast also took part this year, quite obscurely with an article on a sequel to Quantic Dream's Omikron, which could still see the light of day, however like Shenmue 3, we don't see it happening, we also picked a bit of fun at David Cage, sorry David.
However the best April Fools Day joke this year was hands-down IGN's Halo movie trailer, check it out! If only it were true...