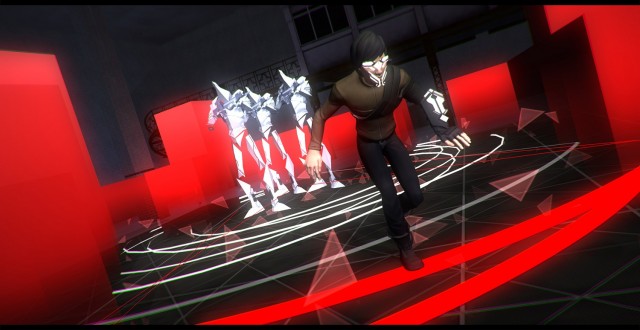 Today Thomas Was Alone creator; Mike Bithell announced his second game that he's been working on for around seven months now, after the very successful release of Thomas Was Alone, which was his jump into indie development after working at various studios previously.
His new game is called Volume; which is a stealth game that seems to be all about distraction techniques. To add difficulty to the game the main character that you play cannot attack his enemies, you'll have different tools to your disposal to help out your stealthy ways. But it's up to you to sneak, distract and avoid to your best ability, otherwise you might get a little shot at.
Volume is set to be released with hundreds of environments from it's release date, however that's only the beginning. Every level within the game can be remixed, added to and expanded upon, allowing the community to do whatever they please and release their own levels. To get an idea of how this will work you can check out Mike's first episode of Raising Volume, which will hopefully be a series of dev diaries that he produces.
The story and identity of the protagonist will be revealed in October at Nottingham's GameCity, and playable at the Eurogamer Expo in September. Otherwise the game itself shall be released at some point during 2014 on a currently unannounced platform, but we're sure Mike will let us all know when it's all decided.