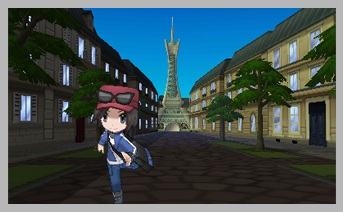 Nintendo have announced that they're finally bringing a proper Pokémon game to the Nintendo 3DS. After launching the 3DS back in early 2011 fans have wanted the newest Pokémon to feature on what is supposed to be their current handheld. However Nintendo and Game Freak have waited until now to finally give the fans what they want, plus other Nintendo fans a reason to buy a 3DS now.
"We brought Pokémon into an entirely new dimension and we're incredibly excited to bring Pokémon X and Pokémon Y to fans," said Junichi Masuda, video game director at GAME FREAK inc. "The stunning visuals, a completely redesigned environment, game scenario, music, and communication features will bring smiles to the faces of video game players around the world."
The time has arrived where Pokémon is going 3D, not just in the sense of Pokémon Stadium, although battles are shown in what feels like a battlefield. Pokémon X and Y will be 3D in every sense, giving a more open world feeling Pokémon. Of course it'll feel quite different to what we're used to for a Pokémon game but the announcement trailer looks really interesting and makes it feel like Pokémon has finally evolved.
Pokémon X and Pokémon Y is set to launch worldwide in October exclusively on Nintendo 3DS, with an exact release date to be announced later.