With the newest game in the Anno series just around the corner, the demo for Anno 2070 is available for download now. The next iteration in the hugely successful Anno franchise brings the series 300 years forward to the future of real time strategy. Deeply rooted into an intense economic system, that will offer new technologies and challenges to the player.
The demo allows players to experience the first two missions of the game, where you will work for the tycoon leader of Global Trust who is building a hydroelectric power plant. You will be required to generate the manpower to construct a turbine, guiding you through the core gameplay mechanics that you will need to deal with in the new ultramodern setting.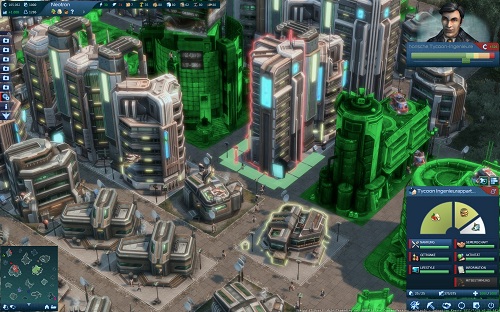 Although you do not see many fights, the peek into the work that will be required of you is very interesting, and the intensely futuristic setting is a very big change from the Anno that many know and love. If you are into economically driven real time strategy games, Anno 2070 is definitely worth your investment. So check out the demo now!
Anno 2070 is scheduled for release November 18th 2011 exclusively for Windows PC, and the demo can be downloaded from the official website now.