Little Worlds Studio have just announced that their picross-style puzzle game Animal Color Cross is now available on PC via Boonty where you can play a free trial for an hour, however you'll want to unlock the full game for £12.95 when you've played for that long.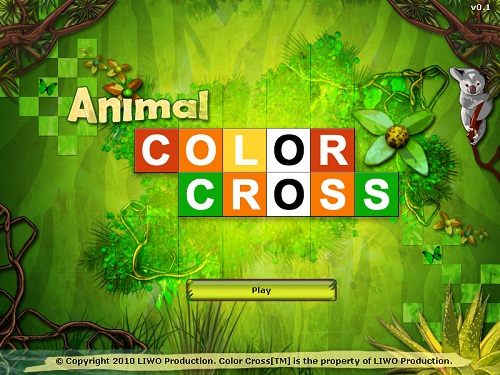 Animal Color Cross is a highly addictive puzzle game, where players reconstruct images by filling in square of a grid with the appropriate colours available which is deduced via the numbers around the grid, the game includes a saving system that means you can play on your PC whenever you have a few minutes spare, be wary however, though, those spare minutes could turn into a few hours if you aren't careful.
In Animal Color Cross you will travel the world discovering local animals from 5 continents, each with an increasing level of difficultly while working with grid numbers and layers of color to reveal an animal illustration in pixel art.
With a progressive difficulty and a huge range of puzzles, Animal Colour Cross will have you hooked for days! The game is available for English, French, german, Spanish and Italian. We know we won't be able to keep ourselves away, and if you want to check out the original you can on Facebook, we'll be checking out Animal Color Cross on DSiWare, so keep your eyes open for a review.