There's one PSN title that we've had our eye on since February, very little was known of AMY, up until a few days ago when VectorCell announced the downloadable titles details. Amy takes place in December 2034 in the small Midwestern town of Silver City. After a comet strikes, unleashing a deadly virus upon almost everyone, players take on the character of Lana, a young woman that regains consciousness in the midst of it all. Like everyone else she cannot escape her fate and she feels the virus begin to take hold. However when she finds Amy; an eight-year-old autistic girl with powers, the two join forces to fight or run from the infected humans in the hope of saving each other and the future of humanity.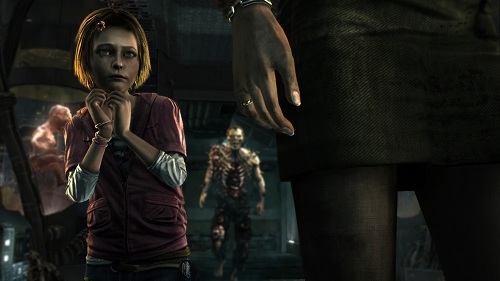 The gameplay is inherently co-operative and players will need to strategise in order to protect Amy, and keep both characters alive. Unlike most games with secondary characters, Amy is not a supreme super soldier, nor is she Ashley Graham. Player's will have to use her size and special abilites to their advantage in completing tasks that Lana simply can't.
Like a lot of survival horror titles that centre around women, Amy features stealth-action elements as Lana and Amy are often weaker than their enemies, so whilst you have the choice to fight, you will also be able to escape enemies by running, pushing them away or hiding until they depart. To add another twist to the gameplay, Lana's infection can be used to the player's advantage, and as she allows herself to succumb to the virus she will be immune to the once human creatures, however expose herself too much and she wont make it out alive.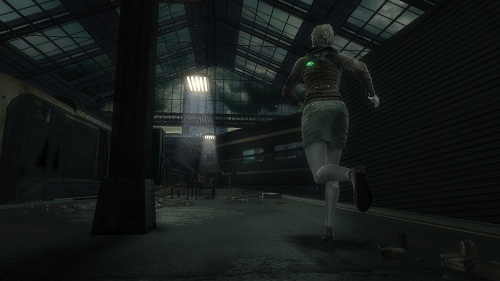 Under the direction of Paul Cuisset; creator of the legendary Flashback, it will be no surprise that Amy's cinematic atmosphere has been created using detailed moddeling and motion capture, and will contain some of the highest quality graphics and animations available from a downloadable game. It also promises a unique visual and audio desgin, a pinnacle of most survival horror titles, and the rich characters and environments will give players an immersive and visceral experience.
Amy will be available for download from the Playstation network June 2011, from the details alone it looks like one survival horror that fans of the genre will love to pieces, we can't wait to get our hands on it.