Lexis Numérique's survival horror game AMY is now officially available to buy in the UK via the Xbox Live Arcade and Playstation Network. The game itself is very interesting, and uses a hand holding mechanic much like Ico, the dependency on each character is a very popular feature that a lot of games strive for, and it works very interestingly in AMY.
Taking place in December 2034 global warming is in full force and it has caused widespread disease and a surge in natural disasters around the globe. The small Midwestern town of Silver City was directly affected when a comet crashed into town. When Lana; one of its citizens regains consciousness she witnesses the onset of a new kind of mayhem and the world as she knows it has gone to hell.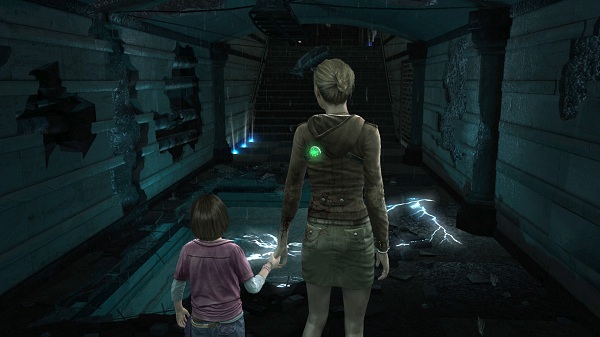 Consumed by a mysterious illness Lana refuses to become one of the wild, ravenous horde that the people she knew have become. With the help of Amy; an eight-year-old autistic girl with curious powers she and Lana must fight or run from the infected humans, demons and the military in the hope to save the future of humanity.
AMY is available now from the Xbox Live Arcade and Playstation Network for 800 MS Points or £7.99 respectively, if you are not sure about spending your money, there is also a trial available that gives you a taste of the game's first chapter.