For any Alan Wake fans out there, and to be fair anyone who has played the game should have loved it to death! So the official Alan Wake store is officially having some December sales, which means if you head over to their store now you may be able to pick up some fairly well priced Alan Wake clothing.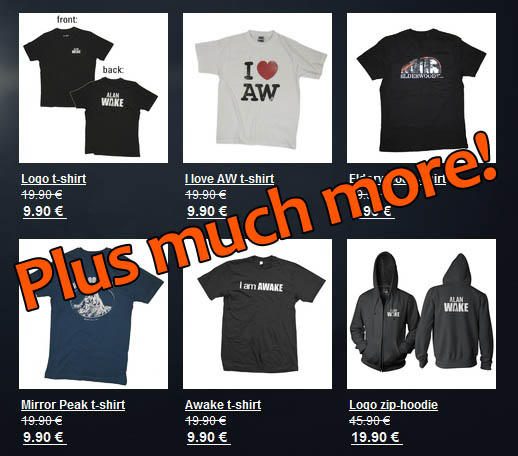 Alan Wake for those crazy Xbox 360 owners that have been living under a rock, is the newest title from Remedy Entertainment, a psychological action thriller that follows the story of Alan Wake, and his mysterious journey to a little town called Bright Falls. Gamercast highly recommend picking up Alan Wake as well as the two pieces of DLC The Signal and The Writer.
The only downside with the store really is the hefty shipping for if you don't happen to live in Finland, either way I've picked up a load of the t-shirts and one of those hoodies!
You can check out the store HERE.