Kalypso Media have released some new artwork for Air Conflicts: Vietnam their upcoming action-arcade air combat game that suckered us into the turbulent Vietnam War. Air Conflicts: Vietnam sits you in the cockpit of more than 20 different aircraft as you fly over Vietnam as U.S. Air Force Pilot Joe Thompson who discovers a little more about himself during his time in the war.
Air Conflicts: Vietnam is an arcade-style air combat game set in the midst of the War that allows you to take to the air in screaming fighter jets, and save lost pilots in the North with Chinooks, you'll be dropping bombs, spraying Agent Orange and delivering troops to the front lines.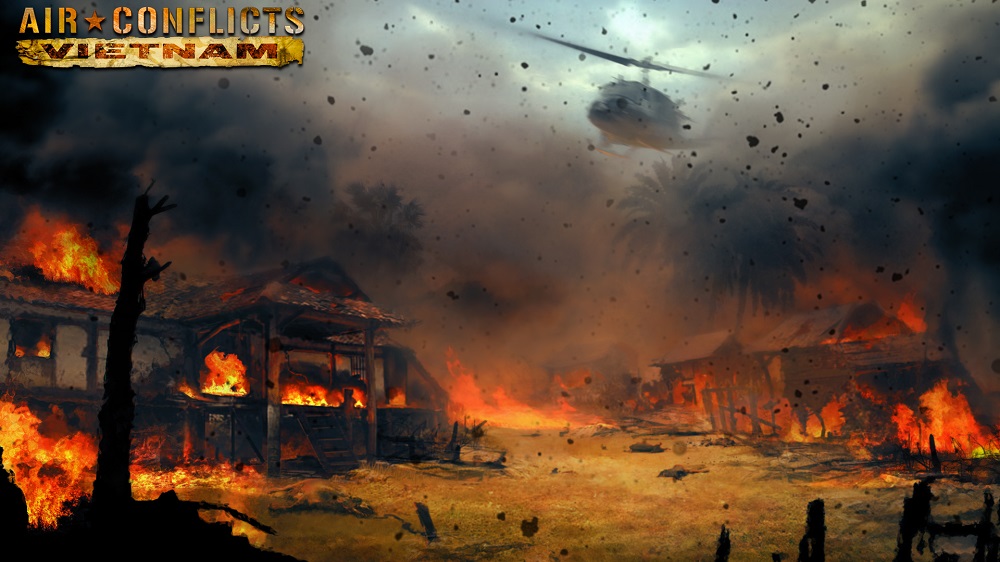 You aren't simply one man against the whole of North Vietnam, in Air Conflicts: Vietnam you control a squadron of aircraft that you can switch between on the fly for optimum strategy whilst you take part in key battles of the war leading up to the fall of Saigon. Alongside the lengthy single player campaign, Air Conflicts: Vietnam also includes capture-the-flag, deathmatch and team deathmatch for up to eight online opponents in the battle for air supremacy.
Air Conflicts: Vietnam is scheduled for a release October 18th 2013 for Windows PC, Xbox 360 and PlayStation 3.