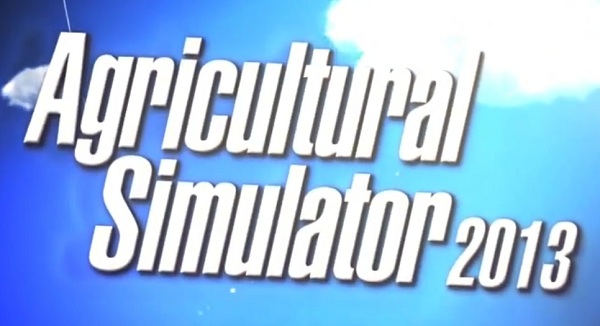 It's that time of year again, and all of the annual games that weren't released in the spring are seeing their release, even in the simulator world. UIG have announced that the latest in the Agricultural Simulator series will be released shortly after the release of one of the most popular simulators on the market; Farming Simulator 2013, it may well turn into a fight till the death!

Similar to the Historic Agricultural Simulator we reviewed recently, Agricultural Simulator 2013 tasks players with overseeing all areas of agricultural management such as producing and selling goods, buying livestock and expanding their land and farming enterprise with a selection of machinery and extensions.

" frameborder="0" allowfullscreen>icultural Simulator 2013 improves on the previous game in the series with dynamic terrain as seen in Historic, as well as over 100 tractors and extensions that need to be maintained regularly adding a new height of realism to the game.

Players will be able to set up their farm in the rural landscapes of the United States, the Tuscan countryside and the vistas of the Alps, trading has also become more helpful with the new 'Sales Hotspots' that crop up across the map.

Agricultural Simulator 2013 is scheduled for a release on Windows PC in November and in all good retail stores December 7th 2012 for the SRP of £19.99, the question is how will it fair compared to GIANTS renowned Farming Simulator 2013 coming out around the end of October.