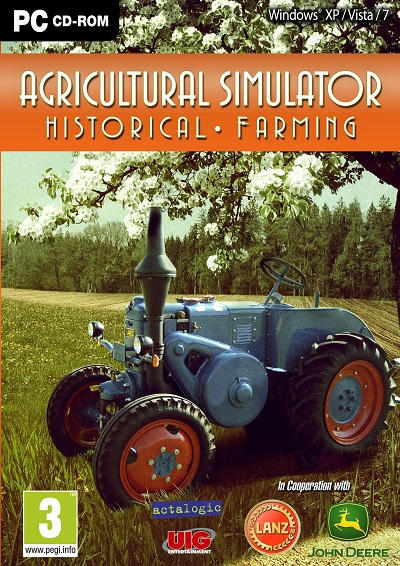 UIG have announced the release date for their upcoming agricultural driving, working and business simulation Agricultural Simulator - Historical Farming set in the 'golden age' of farming between 1950 and 1970.
Billed as the most realistic agricultural simulator to date it features a multitude of classic tractors from renowned companies such as Lanz Bulldog, or John Deere, and allows you to pick a region to cultivate from the idyllic highlands, and valleys of the Northern Alps or the fertile, gorgeous landscapes of Tuscany.
Similar to the engine used for the recent Digger Simulator 2011, Agricultural Simulator - Historical Farming features dynamic ground that allows the first real furrows to be set in a farming game, just like in real farming, they will appear as you drive through field in your powerful machinery, and impact the driving behaviour of the tractors.
Agricultural Simulator - Historical Farming is scheduled for May 25th for the SRP of £19.99, whilst it may not have online cooperative farming, this is one game that Farming Simulator fans may want to check out!