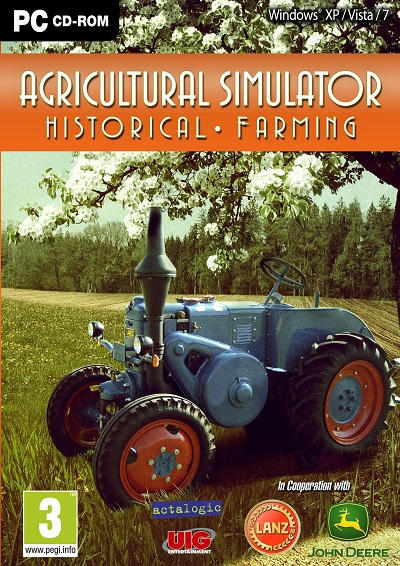 Whilst the simulator genre is such a niche, what makes it different to other genres is that there is no such thing as an 'ultimate' game, whilst some simulator titles raise the bar to higher standards, others can hone in on specific areas to simulate, there is no competition, only a host of fantastic games, which is why when Agricultural Simulator - Historic Farming was announced a selection of farming simulator fans rejoiced for the chance to experience the 'golden age' of farming, but will UIG deliver an experience catered to the current generation of sim gamers.
Most simulator developers understand that GIANTS Software undoubtedly hold the crown for farming simulator games, however UIG really show that just because Farming Simulator is the granddaddy of all sims, doesn't mean it has everything possible! Yes Farming Simulator may have wind farms and bee hives, but it's always missed a trick of humanising the game, something that Agricultural simulator seems to have taken under its wing.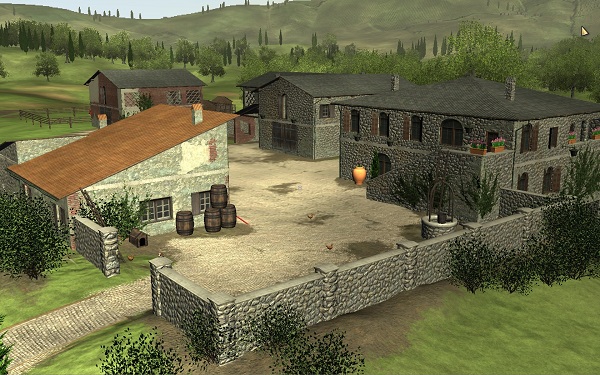 Set around the golden age of farming the game feels warm and comfortable as you set up your livelihood on a small rustic farm in Tuscany, or the Northern Alps full of farm animals, and rabbits and is far removed from the cold and inorganic metal farming structures of Farming Simulator. Agricultural Simulator - Historic Farming is without a doubt the romantic notion of owning a farm and the very reason so many gamers flock to Harvest Moon.
As with most simulators, Historic Farming is strictly a sandbox experience, you won't find any arcade aspects or management segments, just the hard and cold grind of farming traditional crops and the lesser explored livestock for financial gain, which will of course allow you to upgrade your fleet of vehicles.
That's right, unlike Farming Sim, UIG have attempted the full farming of livestock similar to what Harvest Moon achieves, and whilst the animals may not be as cute as in the Japanese simulation, simply giving you the ability to breed and monopolise on chickens, pigs, cows, sheep and even rabbits on your picturesque little farm is a big deal for the farming sim.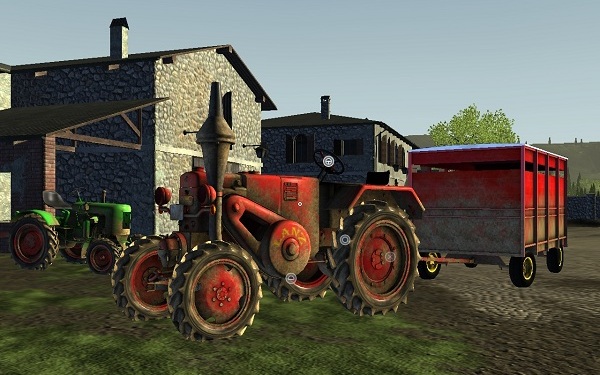 Whilst making money from livestock on your farm is not revolutionary it makes a nice change from simply ploughing and sowing, and animals can simply be brought into town and sold, or you can leave boxes out for your hens to lay eggs, or milk cans to leave your cows to do their business, ensuring that they are fed will keep them happy and breeding them will allow you to sell more for a tidy profit, you won't find yourself milking cows by hand, but in all fairness we wouldn't have expected any more than what UIG have delivered.
Whilst farming between the 1950s and 1970s was quaint and idyllic, steps have definitely been taken in the evolution of farming equipment, and unfortunately ploughing and cultivating a field does feel as though it takes twice as long as enacting the same task with modern-day equipment, and you'll find that amongst the 4 different tractors and 12 different attachments available a certain longing for a extensive harvester or cultivator just to get the job done quicker.
Unique to Historical Farming is their earth physics that, similar to Digger Simulator 2012 allows large machinery such as your tractors to create realistic furrows in the soil, and whilst with the tractors this technology is very impressive, when used with your plow it makes preparing the soil a minefield of a job; set your plow too low and you'll have gaping holes in your earth, not careful and you'll get your wheel stuck, and of course this is an issue for real farmers, yet the holes that you're making are not taking into consideration the consistency of soil, which is a shame for a feature with such potential.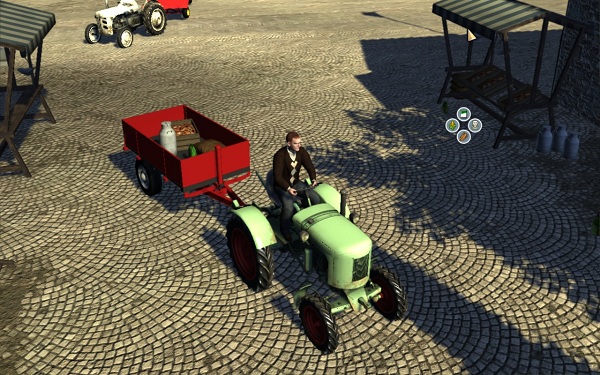 You start with humble beginnings, armed only with a trusty Massey Ferguson TE20 and a linkbox you've very few farming tools to make your claim on the land, however your cellar is full to the brim with goods that you can take to town to sell, and your bank is full with enough money to quickstart your farming career, the only trouble is working out exactly where to start.
Simulators are generally pretty tough to get into, it wasn't until recently that games in the genre began to ease players in with in-game tutorials or chunky digital instruction manuals, and in such complex situations it's very easy for you to get lost, which is so unfortunate that Agricultural Simulator includes so little guidance for a player, even the controls are not fully explained, to the point where finding the key for your hydraulics is an absolute nightmare! Confusion also arises with the games symbol system that explains what attachments can fix to where, and certain distances are required to use various attachments or carry out actions, Historical Farming genuinely suffers from a lack of instruction.
With the settings cranked up to the max, this game is visually stunning, full of lush landscapes, beautifully modelled vehicles from manufactures such as John Deere and Lanz, then of course even the livestock looks fantastic. Agricultural Simulator - Historic Farming is definitely keeping up with the times, which makes it all the more distressing that so little consideration appears to have been put into the animations of the vehicles as you drive them, and they literally turn on one point.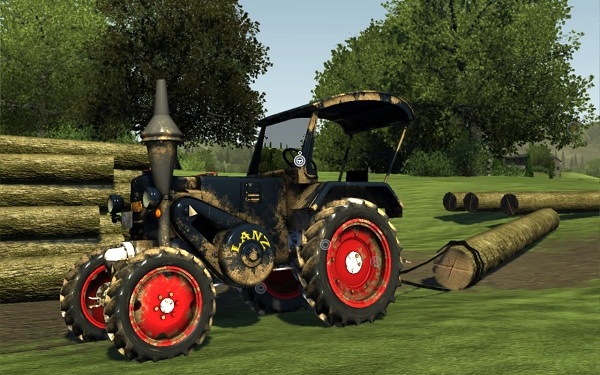 Farming Simulator attested that simulators are most definitely online, and Historical Farming supports both Internet and LAN capabilities for up to 8 players allowing for cooperative farming, however unfortunately for those that like to farm alone till the early hours there is no option to hire helpers to perform those tasks that even you can't properly stomach, which is a shame when you consider that all the work takes a little longer than you'd want.
It wouldn't be a farming simulator if you did not have the ability to work 24hours in a working day, and in Agricultural Simulator you can even set the start and end times to your working day a lot like Harvest Moon, so if you can't imagine working over a 9-5 job, well you won't have to do that in game either, but there's nothing like toiling away at the soil in the dark of night!
Agricultural Simulator - Historic Farming is a comprehensive look at the golden age of farming, whilst new comers to the idea of farming simulators are going to have a very difficult time getting to grips with the game, those familiar with the game style will feel right at home, but may find the repetitive nature of much less efficient equipment slightly tedious, and if the animations were not so poor, it would have probably been one of the most beautiful simulators to date.

Agricultural Simulator - Historical Farming is available now in all good retail and online stores for the RRP of £14.99 from all good retailers.