UIG Entertainment have announced Agrar Simulator — Historical Farming that will take simulator fans back to the old age of farming. No unfortunately we will not be transported back to the 1800s, but rather the 1950s to 1970s allowing you to work with some true rock and roll machinery, no Oxen and plough here, but it is a step closer.
Agrar Simulator — Historical Farming allows you to experience the more charming farming methods available at the time, and where there's a simulator fan, there's a history buff, and I am sure that many Farming Simulator Fans will be chuffed to work with representations of the original machines.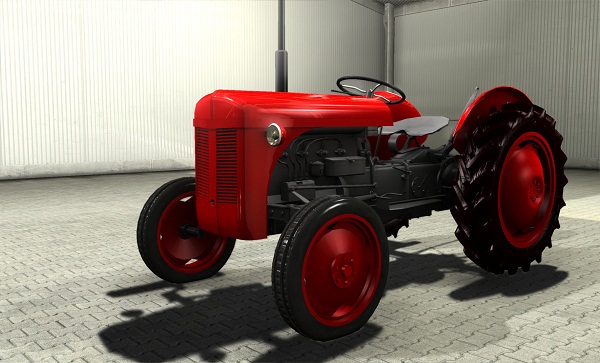 They aren't just making up a bunch of tractors however; these original 'oldtimer' tractors are representing well known brands with every detail true to the genuine article. Not only do you get the choice of a range of beautiful nostalgic machines, but you also have a choice to your farms location; whether you wish to take to the idyllic highlands, valleys and woods of the Northern Alps, or the temperate climate of the Toscana region, the choice is yours.
This is not brought to you by GIANTS Software however, so it will be interesting to see just how the game stands up to the literal giant of farming simulators. Agrar Simulator — Historical Farming will be in stores May 2012.