As if a game based on short bearded men couldn't get any more amazing, Paradox Interactive and Zeal Game Studio have taken subterranean mining to new heights in a brand new downloadable content pack for the core strategy simulation A Game of Dwarves.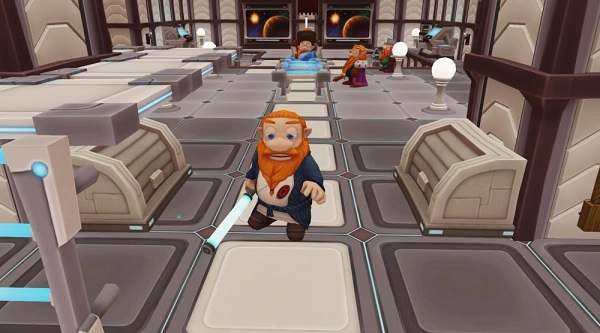 With possibility the best title ever Star Dwarves enables your little bearded miners to deck out their abodes with the true aesthetics of deep space with sci-fi furnishings and tools, just be wary that a few space monsters or two may have snuck along for the ride.
With new props like captain's chairs, holographic statues and generators you'll be able to take your mine beyond the 21st century, but be sure to keep an eye out for the new enemies such as the Beardprober a monster that studies beards in a way that you do not want to know. Fear not, because there are a couple new military classes such as the dependable Redshirts… you don't sound convinced.
A Game of Dwarves: Star Dwarves is available today from all good digital distribution sites for the SRP of £3.99.