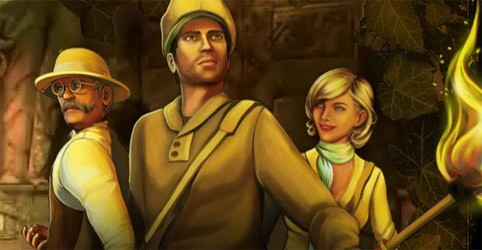 The third and final chapter in Adam's Venture has been officially confirmed for a release by the end of March 2012. Adam's Venture 3: Revelations follows the story arch of Adam, Evelyn and the Clairvaux Corporation and brings the tale to a shocking conclusion.
Adam's Venture is an adventure game series that is focused on non-violent gameplay set in the early twenties. Using the Unreal 3 engine its colourful graphics and 3D environments complement the gripping storyline and puzzles, whilst supplying everything the common adventure gamer is looking for.
"We are very pleased to be able to conclude the Adam's Venture story with this third and final game in the series. We feel that perhaps the series hasn't received the recognition that it deserves yet and hope this will change with this exciting finale. Adventure gamers should really give this a try as it is high value entertainment at an appealing pricepoint."
After being left for dead in Adam's Venture 2: Solomon's Secret by the megalomanic Clairvaux leader, Adam is left to relive his first meeting with Evelyn and their expedition to the small French town of Luz. But will he come to his senses in time to save Evelyn and the day?
Adam's Venture 3: Revelations is set for a release at the end of March 2012 for PC for the third instalment of the episodic series.