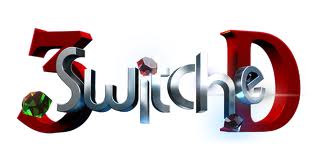 A true games developer is gauged on their versatility, after all, it gets boring playing the same games over and over, think of how the developers feel making the same sort of games for centuries! Well even the seasoned developers at Reality Pump behind the Two Worlds titles and many strategy games spawned from Earth 2140 can decide to turn their back on the familiar and develop a game that you might not expect them to, and so 3SwitcheD is born!
3SwitcheD is an interesting take on the puzzle genre that rounds up six very diverse game modes that consists of a crazy mix of Sega Swirl, Bejeweled and some quirky originals like Moving 4-Ward and Pathfinder. Rather than level based career paths, 3SwitcheD sticks to just the standard continuous unlimited modes that progressively increase in difficulty as you go.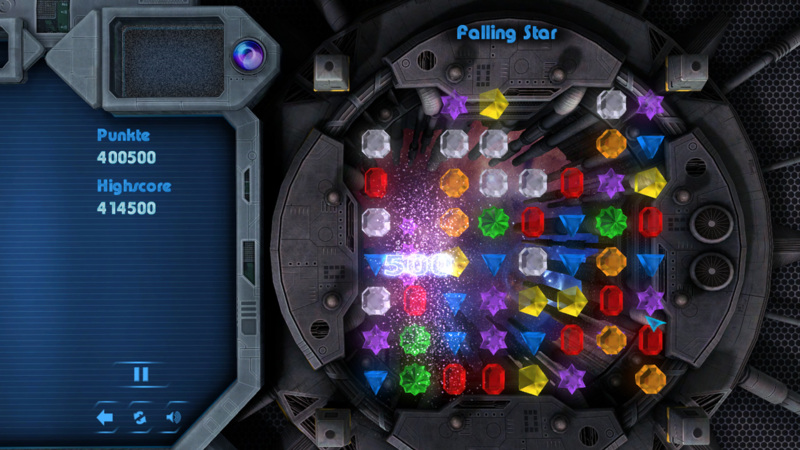 Now there isn't a gamer alive that cannot be pulled in by the addictive monotony of Bejeweled, Tetris, Dr. Mario, the list goes on when it comes to unforgettable puzzle games, and Reality Pump try their all with a host of eccentrically named modes; Snazzy Swap, Clearing Clusters, Falling Star, Moving 4-Ward, Pathfinder and Gravity Switch, however what is most interesting is separating the familiar from the foreign, and delving into this simple puzzle compilation to find some —mind the pun- true gems.
Snazzy Swap is your standard Bejeweled clone, swap gems around and match three to make way for some new gems on your game board, similarly you'll find what I would call a version of Sega Swirl in both Clearing Clusters and Gravity Switch, both with their own unique spins on clearing the game board by removing clusters of two or more of the same coloured gems, then there's Falling Star that acts similarly to Panel de Pon with some minor alterations, all sound familiar enough right? Well these are your standard puzzle types out the way, now the remaining two game modes are where 3SwitcheD really shines.
Creating a new and an engaging puzzle mode is by no means an easy feat, but the two game types of Moving 4-ward and Pathfinder really take the biscuit, and the reason that these two stand out so well is the true strategic and tactical manner required to approach them.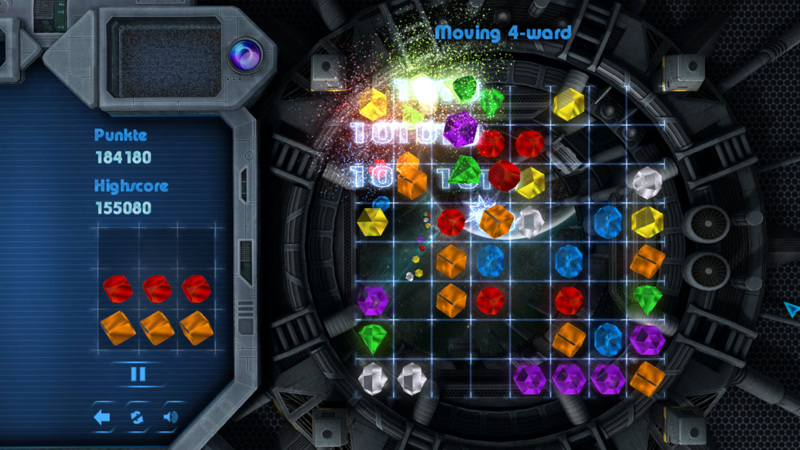 Moving 4-ward is billed as a pattern making game; in order to clear gems from the board you need to make groups of more than four in shapes similar to Lumines, however you cannot simply pick up and place the gems, instead they must have a feasible path to get from their current location to where you wish for them to get. All the while new gems take up space on the board, and for a bonus, creating specific patterns as picked at random and displayed will gain you more points. Keeping on the ball with the movement of the gems as others are placed gets fast paced, and managing your collections of specific colours allowing for routes for new gems in essential, the concept is a unique blend of strategy and puzzle coordination, and brings with it all the urgency of a brilliantly addictive game.
Pathfinder is similarly another deeply rooted tactical puzzle game where you are required to line up rows of four or more, and rather than get caught out by randomly falling gems, each move is a turn, and after each subsequent move, two new gems will appear on the board. What makes this even more strategic, is that you are aware of the colours of the two gems that will be appearing, however you are ignorant of where they will fall. So simply moving gems around to make lines will see the possibility of six new gems falling into the gamespace, rather than moving your gems around carefree, you need to cautiously plan your movement phase which is key to conquering the game, especially when two gems turn into four.
As a strategy gamer, Moving 4-ward and Pathfinder certainly took me by surprise, and it is just a shame that the rest of the puzzle modes are average replicas of those we all know and love, but it does mean that 3SwitcheD can be accessed by fans of the more casual puzzle games, and those that like a meaty challenge.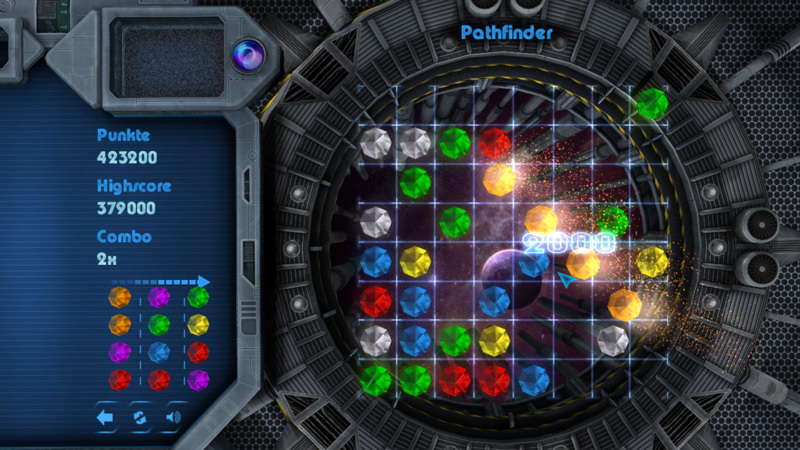 3SwitcheD's innovative 3D-Eye Tracking Technology is most certainly an allure to the game, and using a simple webcam allows the game space to turn into a fully tilting 3D environment, unfortunately like most tracking software it's not meant for low light, so you'll need to dust off that light switch and open the curtains or you'll be hard pressed getting it to recognise your face let alone your eyes. If you don't mind playing in a brightly lit room the 3D-Eye tracking works quite well, but does appear to need your face to be moved on most occasions as well as your eyes.
Contrary to your standard online leader boards, the highscore system in 3SwitcheD is extremely unusual and rather than source an online list of scores, you are asked to upload your score along with your email and name allowing you to appear on the 3SwitcheD website rather than in the game, this does stunt the competitive nature of the game, after all, everyone wants to be number one!
One particular feature of the game that makes 3SwitcheD quite a marmite title is the inclusion of a male, or female announcer that comments on the combos you make, the time you have, and generally anything to ensure that you are not simply sat in the comfortable silence of a pounding soundtrack. Now thankfully these folks can be turned off, so before you watch videos and complain about them, you can sleep at night knowing they are not a permanent feature of the game.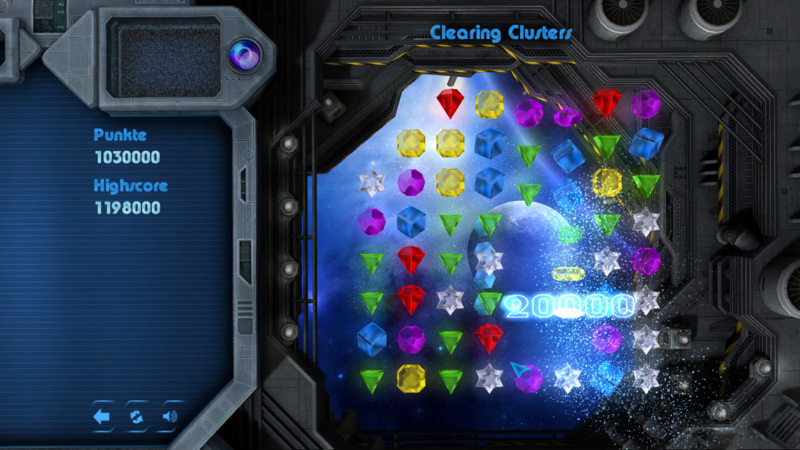 Topware and Reality Pump have certainly collected together some of the best puzzle types in one game, however unfortunately apart from the strategic modes among them, the rest lack character, and with the 3D-ETT almost obsolete in low lighting it only marks its place as a gimmick rather than a reason to buy the game. However if you aren't here for a bit of a gimmick, and want to expereince new interesting puzzle games then 3SwitcheD sounds like the game for you.

3switcheD is available now on most digital distribution platforms, from the low price of £7.99, however if only one of the game modes floats your boat you can download the lite version and purchase modes individually from the official website.