We were all sure it would never happen, however Nintendo have confirmed that European Ninty fans will be getting the Super Mario All-Stars — 25th Anniversary Edition! Containing the classic four Mario games you'll be reliving the days of the SNES as you play these NES games the way they were meant to be played.
The 25th Anniversary Edition includes a Super Mario All-Stars Disk containing Super Mario Bros., Super Mario Bros. 2, Super Mario Bros. 3 and Super Mario Bros.: The Lost Levels, allowing all Mario fans to relive the classic games that invented the Platformer as we know it.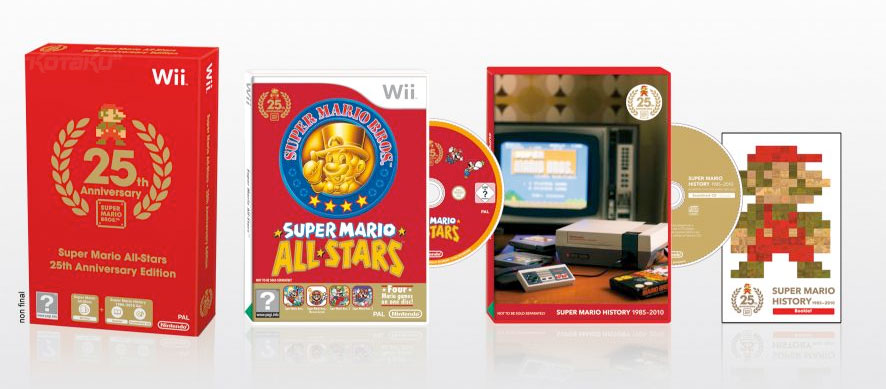 As well as Mario All-Stars the box will also include a special booklet chronicling the full history of Mario, and best of all an audio CD containing music spanning the last 25 years of Super Mario titles.
You'd be admitting you were a tad blind if you didn't know that it was Mario's 25th Anniversary the other month —they even covered it in the Metro!- So if you didn't break the NES out in celebratory fashion as soon as you found out, then whip out the Nintendo Wii when this brilliant 25th Anniversary Edition is out December 3rd.