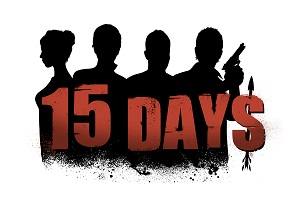 With a rather enigmatic title, 15 Days is a fast-paced adventure game about a troupe of London political activists that steal art from the best guarded musuems in the world, and then donate their millions to development projects in Africa.
Only two weeks ago, they broke into a special exhibition in Cape Town, and took the portrait of Cecil Rhodes; the former British Governor of Rhodesia, they plan next to steal a portrait of Winston Churchill in the London Modern Musuem.
At the same time, blissfully unaware, US Special Agent Jack Stern is attempting to solve a murder; where the British Foreign Secretary collapsed at his desk, and assassination is considered as the cause. However the portrait of Cecil Rhodes was recently moved from the Secretary's office to the exhibition in Cape Town, entangling all four characters into the affairs of international politics.
Their paths are destined to cross, but did the well-meaning group have anything to do with the Secretary's death? The narrative is unfolded in the two parallel storylines, with the action rotating quickly between the four main characters, 15 Days is being developed by House of Tales; the Bremen/Germany-based developer that made other popular adventure games such as Overclocked — A History of Violence and The Moment of Silence. 15 Days is set for a release of June 25th 2010.
It must definitely be said, that with the argument that adventure games are a genre of the past, the tens of European development studios are still fighting for the cause!